Wednesday, June 28, 2023 / by Justin Critchfield & Michelle Aspseter
As the warmth of summer approaches, many of us are casting an anxious eye towards the real estate market. Uncertainty abounds: What will happen to home prices? How will inventory change? Are interest rates going to rise or fall? Will the market crash? This blog post will provide a detailed forecast on these important components of the 2023 summer housing market.
1. The Shifting Sands of Inventory
First on our list is inventory. Our prediction? It's set to decrease. The number of homes on the market will shrink over the summer months. This is because, for many homeowners, moving right now doesn't make much sense. Builders have slowed their pace over the last year, which directly affects the number of available homes on the market. Furthermore, high interest rates make the prospect of a new mortgage less appealing, causing potential sellers to stay put.
2. Interest Rates: A Stabilizing Force
On the topic of interest rates, opinions vary. However, the consensus among experts seems to tilt towards stability. After the next 30 days, interest rates are likely to remain high. It's an unfortunate reality for potential home buyers, but one that appears to be a fixture of the current economic landscape.
3. Home Prices: Up, Up, and Away
Next, we turn our attention to home prices, particularly in Utah. Despite hopes for a respite, our forecast is that prices will continue to rise. This trend began in March and has continued through April, May, and June. Current market indicators suggest that this upward trajectory will maintain its course throughout the summer.
4. The Threat of a Market Crash
Finally, the question that's on everyone's mind: Is the market going to crash? According to our analysis, we've likely already navigated through the worst. It's only going to get more expensive to buy a home if you wait, so our advice is to invest now and start building equity.




On a national level, Zillow's forecast model provides an interesting perspective. It predicts that U.S. home prices, as measured by the Zillow Home Value Index (ZHVI), will jump 4.8% between April 2023 and April 2024. For context, national home prices tracked by ZHVI have averaged an annual appreciation rate of 5.08% since 2001. Utah is expected to Jump 5-7%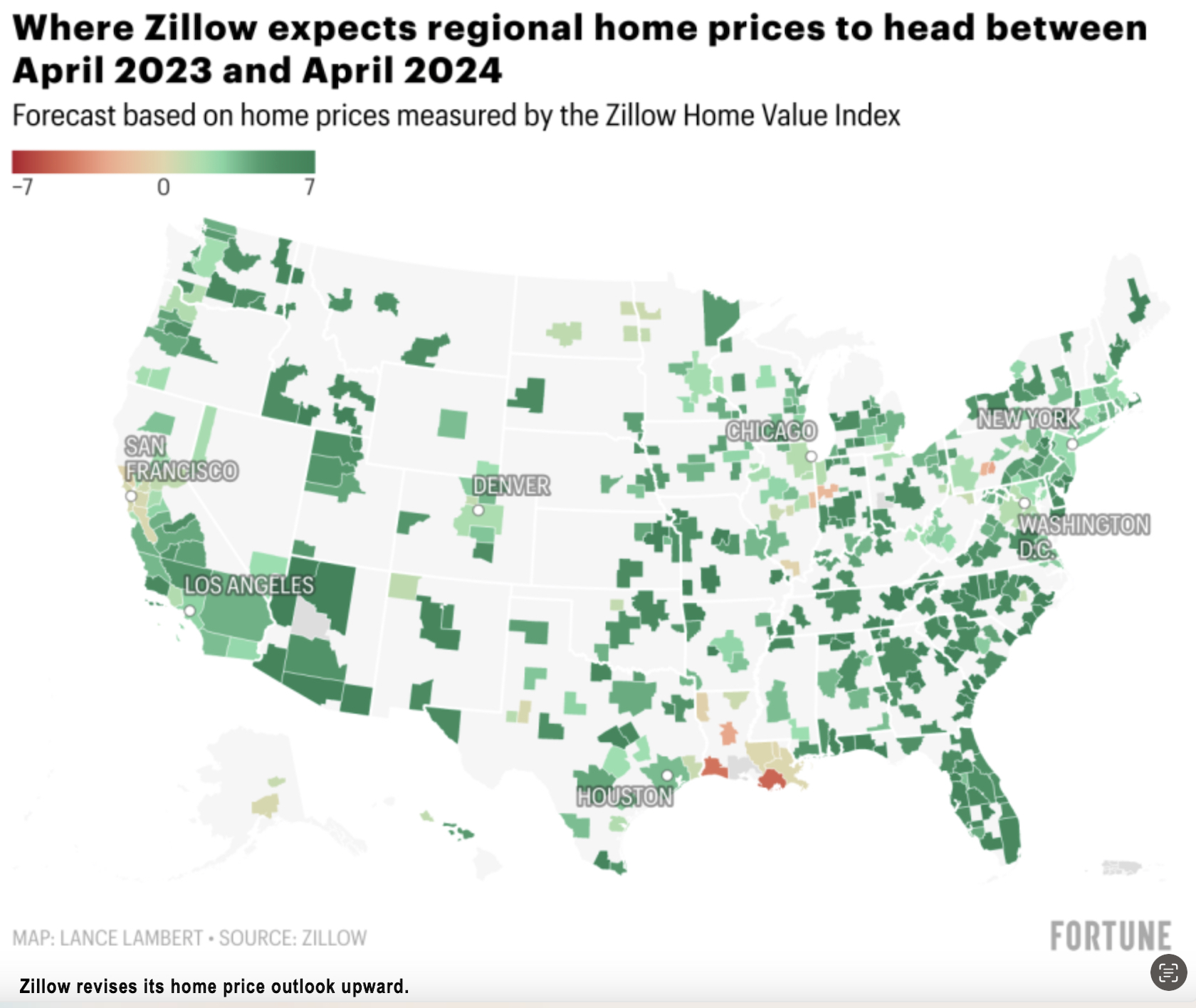 In a remarkable turnaround from the second half of 2022, which was cooler than usual as buyers retreated due to affordability challenges, we are now witnessing a normal springtime sellers' season. As Zillow economist Jeff Tucker notes, despite U.S. home prices being 2.2% lower than their peak last July, they are still 1.5% higher than one year ago and 38% higher than in April 2020. That translates to an average annual growth rate of 11% over the past three years.
In conclusion, while the summer 2023 housing market may present its share of challenges, opportunities for investment and growth abound. Stay tuned for more updates and insights as we continue to navigate this dynamic landscape together.
Reference: Zillow's forecast model
---